Since Microsoft launched Windows 10 to the public many want to take the opportunity to enjoy free update Windows 10 the first year, but not everyone is interested in updating, but rather, they want to install Windows 10 from scratch. Is this possible? Of course.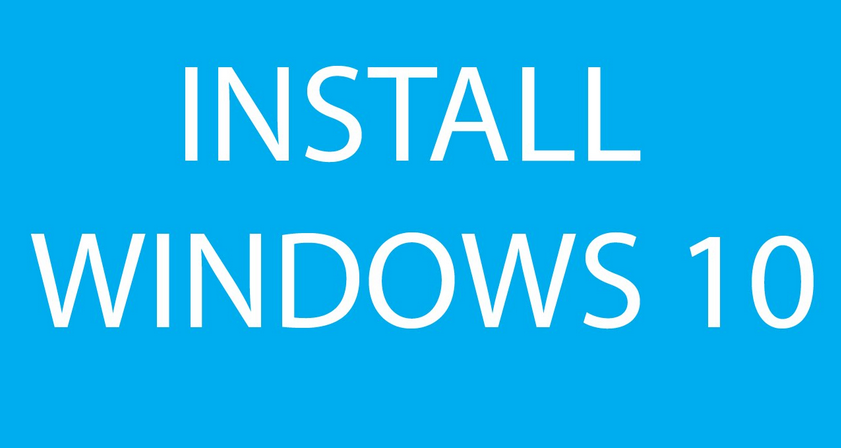 Then I will explain step by step how to install Windows 10 from scratch and avoid many problems in the process.
how to install Windows 10
Before starting
• Download Media Creation Tool.
• 16 Gb of hard disk space.
• Computer drivers.
• Comply with the minimum requirements.
Installing Windows 10 from scratch
1. Start the Media Creation Tool.
2. Select the Update your PC now option and click on the "next" button.
3. Accept the license terms.
4. Select the option "Change the elements that will be preserved"
5. Select option number 3 "Nothing" and next.
6. Click on Install. (The computer will restart)
7. Select the country, language, keyboard layout and time zone.
8. In the next window, you can select the quick or customized configuration. (once we have selected our preferences, we move on to the next step).
9. He asks us to whom does the team belong? we select "Is mine" if it is for personal use, of course, otherwise "It's my organization"
10. In "make it yours" you can add a mail from Hotmail or Outlook so that your documents, calendar, and other data are synchronized with our user account in Windows 10 if you do not want to add an account just click "Skip this step "
11. Now you can name the account and a password, along with a password hint that would be a hint in case you forget the password.
As you have seen the installation is simple but it takes time, I hope this information to be very helpful.
click here to get more information how to install windows 10.